The Family Caldwell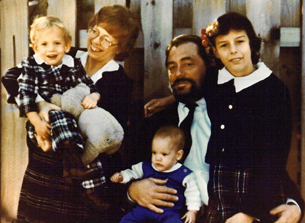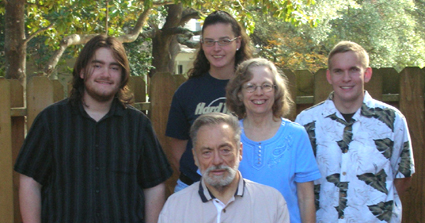 The Family Caldwell in 1986 . . . . . . . . . . . . . . . . . . and in 2006

On November 27, 1976, James Laurence Caldwell (Jim) and Susanne Ricket (Sue) were wed, and founded The Family Caldwell of Austin, Texas.

In time, the family grew. First to join the family was Laurence, a.k.a. Laurie, named for both of his grandfathers. He was adopted as an infant, coming straight from the hospital to our home.

Next came Tamara, a.k.a. Tammy or Tamz, who was 10 when she joined the family. Two-year-old Laurie enjoyed having a Big Sister.

Last to join the family was James, a.k.a. Jamie, born just 6 months after we adopted Tammy. We adopted Jamie while he was still in the hospital. Tammy loved having a living doll to play with, and Laurie enjoyed having a little brother.

In addition to its human members, the family has always included a menagerie of varying size and composition. In Spring, 2014, we added a salt water aquarium.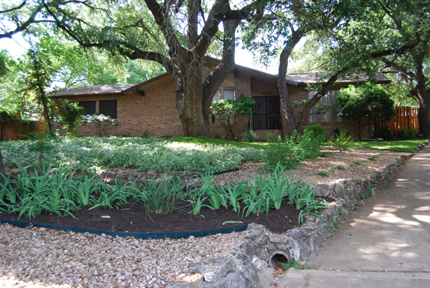 The family compound on Rockledge Cove was established in 1985. The children attended nearby Doss Elementary, Murchison Middle School, and Anderson High School. Now the "children" are young adults, but there is still room to gather as a family on major holidays, and frequently between.